There are a number of tourist attractions around Jaipur. Find out detailed information on these places.
Jaipur Excursions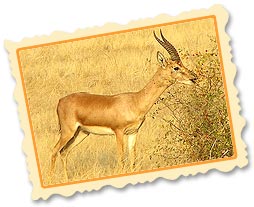 The city of Jaipur in Rajasthan is a popular tourist destination in India. Apart from the magnificent palaces and marvelous forts, there are numerous other wonderful places also around this Pink City to explore, for the tourists. There is something for everyone who visits this colourful city. The Pink City offers you lots of excitement and you cannot stop gawking at the palatial monuments of the bygone era. There are plenty of interesting places to see near Jaipur city such as Abhaneri, Sanganer, Karauli, Ramgarh, Ranthambore National Park, Bagru, Bairath, Samode, Sambhar, Sariska, National Park and Tonk etc.
The artificial lake at Ramgarh is the most alluring of all. There are also polo grounds and hunting lodge to be seen at Ramgarh. Abhaneri, a small town, known for Harshad Mata Temple and Baoris, or step wells, is also a wonderful site to visit. For art lovers, Sanganer is the one that cannot be given a miss. This village is known for papermaking, blue pottery and textile block printing. Sambhar Lake is yet another interesting place to visit where you get to see the entire salt making practice. Sariska National Park and Ranthambore National Park offer a look at various wild life species and an adventurous ride through the Park. All in all, Jaipur is a destination for everybody who cares for uniqueness, colours and heritage.
Abhaneri
Abhaneri is a small village of the Dausa district in northern Rajasthan; it is located 95km from Jaipur, towards the Jaipur-Agra highway. The present name of the village, 'Abhaneri', is believed to be a mispronunciation of 'Abha Nagri' or the 'city of brightness'.
Bagru
Bagru is a small village in Rajastan on Jaipur-Ajmer road located at a distance of 35 kilometers from Jaipur. It's not for any palace or fort that Bagru is popular; it is the classic wooden block printing of Bagru which is considered unparalleled. The prints which are popularly known as 'Bagru Prints' make the village a crafts centre well known in Jaipur and in surrounding areas
Bairath
Bairath, also known as Viratnagar, is a place of historical and mythological significance. Located about 85 km from Jaipur, it is easily accessible by road. Bairath is home to many historically important structures, which belong to Maurya, Mughal and Rajput periods.
Karauli
Karauli, former capital of the erstwhile Karauli state (princely state), is a small town in the Indian state of Rajasthan. The city has around 300 temples and is hence, regarded as one of the holiest cities of the state.
Ramgarh
Known for its artificial lake, Ramgarh is situated at a distance of approximately 35 km from Jaipur city. The lake covers an area of 15.5 sq. km and had once been a major source of water for Jaipur city. Ramgarh Lake is a manmade water body created by forming an embankment on the forested hills.
Ranthambore National Park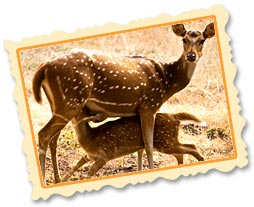 Spread across an area of 392 sq kms, Ranthambore National Park is situated in the Sawai Madhopur district of Rajasthan. It is one of the largest and famous National Parks in India. Once known as the hunting base for Maharajas of Jaipur, Ranthambore National Park today is a major tourist destination.
Sanganer
Sanganer is a small township situated approximately 16 kilometers away from Jaipur, the capital of Rajasthan. Known for its famous handmade paper industry and the textile printing industry, Sanganer is very famous for Jain pilgrimage services.
Samode
Samode is a large town, located in the Shekhawati region, in the royal city of Jaipur, Rajasthan. An ideal desert getaway, Samode is located on the way to Shekhawati and is known for the Samode 'haveli' (palace), garden and fort.
Sambhar
Sambhar, situated in the Indian state of Rajasthan, is a municipality of Jaipur and is also popularly known as the Salt Lake City. Civilization here goes back a long way, and houses the Sambhar Lake National Park, Sambhar Lake Tiger Reserve and is also home to the largest saline lake in India.
Sariska National Park
Sariska National Park is one of the most visited national parks in the Alwar district of Jaipur, Rajasthan. Located around 107 kilometers away from Jaipur, this national park covers a vast expanse of 800 sq. kilometers area and is managed by the Government of Rajasthan.
Tonk
A small town near the city of Jaipur, Tonk is one of the most interesting places in Rajasthan and is renowned for its old 'havelis' and mosques. This elegant town of Jaipur was once ruled by the 'Pathans' of Afghanisthan. The ancient town takes pride in its beautiful architectural wonders,