The climate of Jaipur is hot semi-arid type. Check out detailed weather information on Jaipur.
Jaipur Weather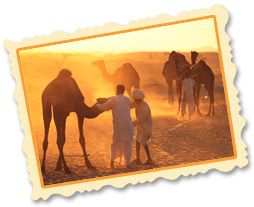 Jaipur, the Pink City is the capital and the largest city of Rajasthan. With fascinating forts, magnificent palaces; this place reflects a glorious and royal past. The flamboyance of turbans, eye catchy architecture, rich culture, textiles and jewellery attract a lot of national and international tourists. The brilliance of this city can only be experienced by witnessing it. Being the city of colours, fairs and fests, this wonderful city with a royal touch to it invites a huge crowd. Some of the prominent festivals that must be enjoyed, if you plan on visiting this place, are the Elephant festival, Teej festival, Kite festival, Gangaur festival, Camel festival. One should try and visit this land during the months of October to March, as the temperature varies between 22
o
C and 5
o
C at that time. This pleasant weather ensures that you witness the royal city of Rajasthan with complete delight.
The weather of Jaipur is semi-arid type. Temperatures remain comparatively on the higher end all around the year. The summer season begins from April and continues till July. The temperature rises to an average of 30
o
C. The city experiences monsoon showers in the months of August and September with frequent thunderstorms. Jaipur receives over 650 mm of rainfall each year. With pleasant weather in the month of October; November to February, are the months when city observe winters. The temperature ranges in between 5-15
o
C during this season. There are no traces of humidity in winters but the city is dominated by the dense cover of fog in mornings and evenings. The cold waves at times lead to freezing temperature in this season. Jaipur is extremely warm during summers and cold during winters, though the nights are cooler throughout the year. The weather in summers is high on humidity and so drinking a lot of water becomes necessary in order to keep yourself fit. Even after the extremely hot summers, the monsoon season doesn't prove to be a relief either. Delay in flights due to heavy rains, disruption on roads as they are washed away are some of the problems to be experienced if you visit this place during rainy season. Also, landslides are pretty common out there in monsoon season. Therefore, the apt time to visit this richly royal city of Jaipur is in the winter season. October to March sees a great rush of travellers from India and abroad. It is indeed the ideal time for touring Jaipur and attractions nearby. This place affluent in heritage, culture and art has numerous lovely attractions that facilitate you with a refreshing experience of this enriched place.