International & Domestic flights to/from Jaipur.
Jaipur Flights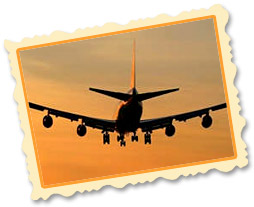 Jaipur, the capital and the largest city of Rajasthan, is apparently the first planned city of India. Jaipur, built by Sawai Jai Singh II, is indeed a major tourist attraction. It sees both national and international tourists in huge numbers each year. The tourist attractions in Jaipur are City Palace, Govind Dev Ji Temple, Vidhan Sabha, Birla Temple, massive Rajput forts, to name a few. This Pink City experiences great footfalls from the country and abroad each year, especially during festivals like kite festival, teej, camel festival, etc. This place therefore facilitates easy connectivity. Jaipur International Airport is situated in Sanganer, about 7-10 km from Jaipur Terminal 1 is 10 km from the main city and both domestic and international flights operate from here; whereas Terminal 2 is 7 km from the main city and only domestic flights operate from here. This being the only international airport in Rajasthan is well connected with all major cities of India. It initially was a domestic airport but was later approved as the International airport in 2005 to facilitate direct flights from outside the country. The accommodation capacity is such that it can house 14 A320 aircrafts. Jaipur Airport avails you with domestic linkages to states like Delhi, Mumbai, Hyderabad, Udaipur, Bangalore and Ahmadabad. To make your journey, trouble free, Jaipur airport facilitates you with all the services of modern world like Wi-Fi facility, lounges to relax till you board your flight and much more conveniences as well as luxuries.
International Connectivity (Terminal 1)
Direct flights to, Sharjah, Muscat and Dubai can be boarded from here. Flights which are operational here are Air Arabia, Air India Express and Oman Air.
Domestic Connectivity (Terminal 2)
Air India:
Mumbai and Delhi
GoAir:
Bengaluru and Mumbai
IndiGo:
Ahmedabad, Bangalore, Chennai, Guwahati, Hyderabad, Kolkata, Mumbai
Jet Airways:
Ahmedabad, Chandigarh, Delhi, Mumbai
JetLite:
Delhi and Jammu
Kingfisher Airlines:
Delhi
SpiceJet:
Ahmedabad, Bangalore, Chennai, Delhi, Goa, Hyderabad, Jammu, Mumbai, Pune